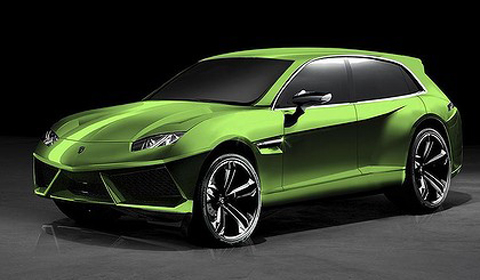 Lamborghini will decide by the end of this year if the company will add a four-door sedan or SUV to their line-up. Due to demand from China and other emerging markets the third model to be sold alongside the Aventador and Gallardo supercars will be most likely a SUV.
This news has been confirmed by Lamborghini CEO Stephan Winkelmann. According to Lamborghini's manager for Asia and the Pacific, Christian Mastra, a SUV would be more interesting for the Italian car maker because most customers in the booming markets like China, India, Brazil or Mexico, prefer that kind of vehicle.
This might upset some purists, but from a historical point of view a new Lamborghini SUV could be regarded as the successor of the LM002. From a financial point of view a Lamborghini SUV would make sense. More luxury car makers are planning to add a SUV to their line-up, like Bentley or Maserati. Porsche is very successful with their Panamera and Cayenne.
China is about to become the biggest market for Lamborghini. The Italian maker wants a more usable model to complement its hardcore sports cars. As Chistrian Mastra points out:
The aim is to go for a car that you can use every day, not a fun car to use on Saturdays. We want to really stick to our DNA values of extreme and uncompromising. It will, however, be a genuine high-riding four-wheel-drive. We have the heritage. I think we're the most entitled to have an SUV, more than others.
According to Mastra, Lamborghini won't make a hybrid and diesel versions of the new car in contrast to Porsche. He says a turbocharged engine could be considered for the third model but not for its supercars, which will continue to be powered by V10 and V12 engines.
It will take some time before Italian car maker will enter the market with a third model, but the decision about this car will be made before the end of this year. It appears this car will a SUV.
[Via Drive.com and Autoblog.nl]