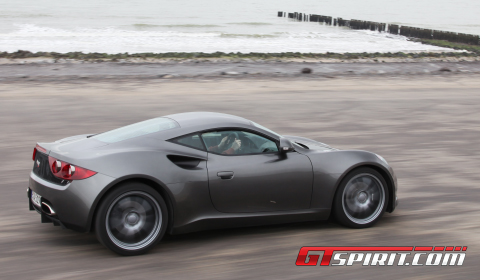 Artega, the German manufacturer of sports cars is developing a open-top version of their GT. This news has been confirmed by insiders, although the company has not released any information about the new car.
The Artega GT was released at the 2007 Frankfurt Auto Show and now the lineup of the sports car manufacturer based in Delbrück will be extended. Besides an open version, an electric Artega GT is also in the pipeline. The environmental friendly Artega SE is scheduled for next year.
Click here for more information and our road test of the Artega GT. Stay tuned for more news!