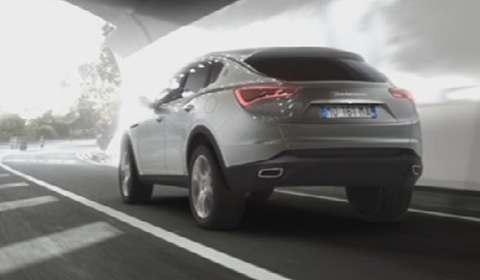 Maserati has released an animated video showing the Maserati Kubang in action. The luxury SUV was revealed at the IAA Frankfurt Motor Show two weeks ago and is the company's answer to the success of the Porsche Cayenne.
The new Maserati vehicle in the sport luxury SUV segment will represent the future direction for Maserati to enlarge its product range and strengthen its presence in the sport luxury market. The design of the Maserati Kubang has been created by the Maserati Style Center headed by Lorenzo Ramaciotti. The engine will be designed in Modena by Paolo Martinelli – Head of the Maserati Powertrain Department and for nearly 30 years at Ferrari.
Underneath the body work you will find the basic setup of the latest Jeep Cherokee SRT8. Maserati will benefit from the experience and know-how of the Chrysler division Jeep, because its parent company Fiat has acquired the Chrysler Group.