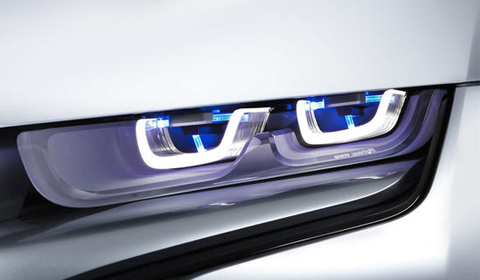 BMW has presented the future of illuminating the road. The Bavarian car maker has developed headlights which are much more efficient and powerful than any other form of lighting.
Laser light is different from sunlight, from traditional headlights and from the light coming from LEDs. Laser light has a higher intensity and it can be generated in the form of a near-parallel beam. Additionally, this form of lighting requires as much as 50% less energy than a LED one and can be up to 1,000 times stronger.
According to BMW the laser light is not dangerous because the light beams are not emitted directly. Instead the light will be converted into a very bright and light beam which won't blind drivers on the other side of the road.
Further details regarding the new laser headlight technology has not been revelead. Although these innovative headlights are currently still in development, the BMW engineers are convinced the new lighting will debut on the production version of the BMW i8.