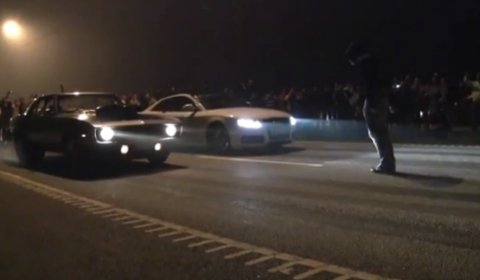 The following clip shows an unique event held in Sweden in the last weekend of August. The huge illegal streetrace is called the Stockholm Open 2011.
Over 32 cars participated and the winner of the an annual event was Robban in his Camaro. According to people at the event, this year was the baddest and hardest starting field in many years.
Check out the large number of videos below and enjoy the burning rubber, massive flames from the exhausts and the enormous crowd on the different highways around Stockholm.