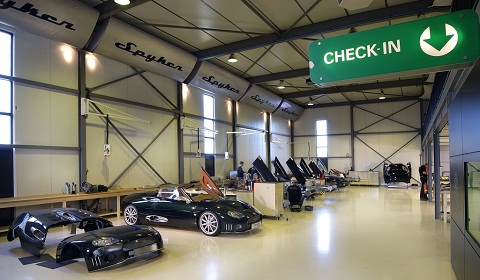 Coventry Prototype Panels (CPP) have acquired the former Jaguar plant, the famous Browns Lane site in Coventry, UK. The company is set to acquire a majority shareholding in Spyker Automotive as well as the off-road manufacturer Bowler. It's thought that they will use the plant to produce a new range of luxury Spyker SUVs aimed at emerging markets such as China, India and Russia.
However, CPP also announced recently that in June 2011, the company suspended talks with Spyker Automotive until Swedish Automobile's refinancing plans had been implemented. Once Swedish Automobile sorts out its issues with Saab, it seems that the deal can finally be completed.
CPP has also signed an agreement with Zagato to build the Aston Martin V12 Zagato and started a joint venture with Zagato.