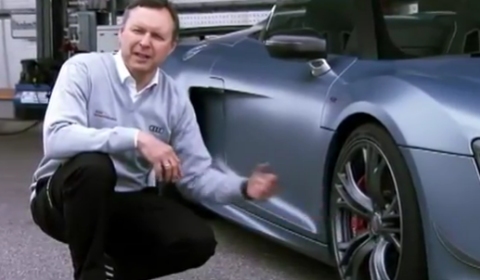 Audi has released a promo video showing the Audi R8 GT Spyder and Hans-Joachim Radde, head of sports cars and limited editions at the Quattro Gmbh company.
The weight of the vehicle has been reduced by 85 kilograms and the output of its 5.2 liter V10 has been increased to 560hp. It lets the R8 GT Spyder accelerate from zero to 100km/h in 3.8 seconds and reach a top speed of 317km/h.
The open-top body version has a limited production run of 333 units. Each one sports a tag with its individual number on the gear lever knob.