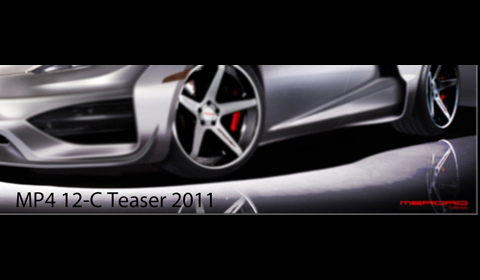 Merdad have been busy coming up with potential designs for their upcoming McLaren Racing Edition. Today we received a teaser image for the vehicle via their Facebook page. Aside from the McLaren Exclusive Edition, the Merdad car would be the first attempt at customizing the MP4-12C.
From the pictures we can see that the car gains an aggressive new bodykit along with a new set of alloys. Rear air intakes suggest more cooling was needed, expect performance to be increased to match the aggressive new look.
We've been assured that full pictures and details will follow very soon. We'll let you know when we get them!