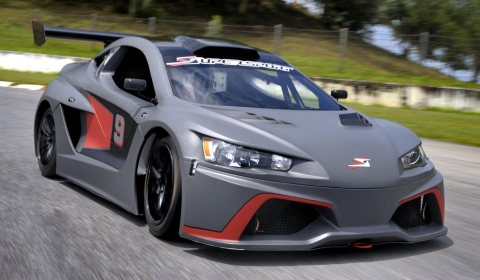 A car company from Thailand called 999Motorsports has released their latest track toy, named the Supersport. The basis of the small racer is a tubular chassis and a carbon fiber body.
The exterior features a massive rear diffuser, enormous rear wing, 18 inch aluminum wheels and massive front air intakes. On the inside you will find a central seating position, racing seats with a six-point harness, a carbon fiber dashboard, and a LCD instrument cluster.
On the performance level the Supersport has a mid-mounted, turbocharged 2.0 liter four-cylinder engine with 300hp and 350Nm of torque. Power is converted to the rear-wheels through a five-speed sequential transmission and a limited slip differential.
According to WorldCarFans, the company declined to release performance figures, but the car only weighs 950kg so it should be fairly quick we believe.