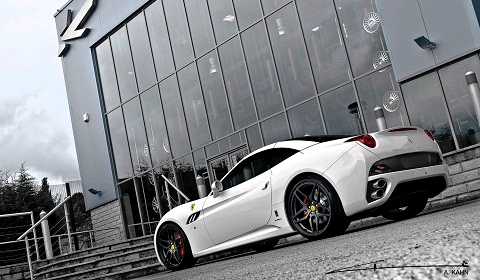 Kahn Design have released a lightly modified version of the Califonia. The English firm have given the Ferrari a fresh, sportier, more personal look.
A few modifications have been made to the vehicle. Comfort is enhanced by a Kahn sports suspension system and the F1-Trac traction control system has been further honed for this particular project.
Cosmetically, this particular model features Kahn forged Monza wheels in matt black measuring 9×21 at the front and 12×22 at the rear. Inside, new accessories and equipment include seats, steering wheel, instrument panel and infotainment system.