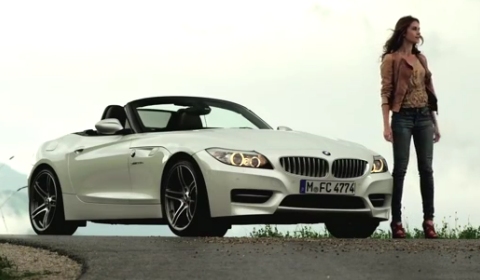 German car maker BMW has released a video showing a versus between the lastest addition BMW Z4 and the BMW Z4 GT3 racer.
The BMW Z4 GT3, which was launched in March 2010, achieved its greatest success so far in January 2011. Claudia Hürtgen, Augusto Farfus, Tommy Milner and Edward Sandström won the Dubai 24 Hours for Team Schubert.
While the production version of the BMW Z4 is driven by a six-cylinder engine, the GT3 car is powered by a 4.4 liter eight-cylinder engine. The BMW Z4 GT3 in its racing version is available at a price of 315,000 Euro. On the contrary, the road-going BMW Z4 is available in numerous colors, variants and with several engines.