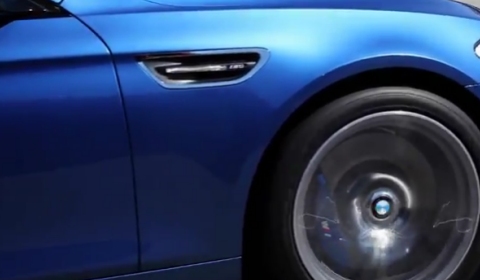 The 2012 BMW F10M M5 has finally landed on US shores. The latest M Power family member has made its official debut at the Laguna Seca Raceway.
The brand new 2012 M5 luxury sedan is powered by a newly developed high-revving 4.4-liter V8 engine with M TwinPower Turbo package. According to the Germans from Munich, it is a perfect combination of a sports car and a business car.
The new 2012 F10 M5 can accelerate from 0-100km/h in just 4.4 seconds, and 0-200km/h in only 13 seconds. The voluntarily limited top speed is 250km/h.