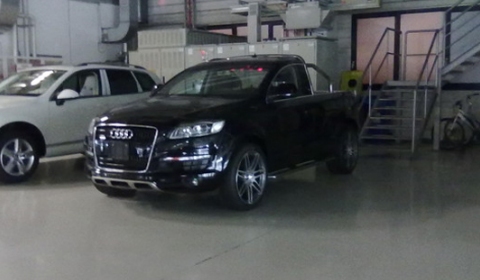 Autoguide has released three new pictures of the Audi Q7 Pickup. The pictures follow an initial picture we showed you some weeks ago.
The insider who send the picture to the online news platform refused to provide any more information on the luxury pickup, or it's location.
Looking into the work shop and seeing all those Audi's being parked next to the Pickup Truck, we could assume this is in fact an official Audi project, and perhaps it will make an appearance at the Frankfurt Auto Show.
Stay tuned for more!