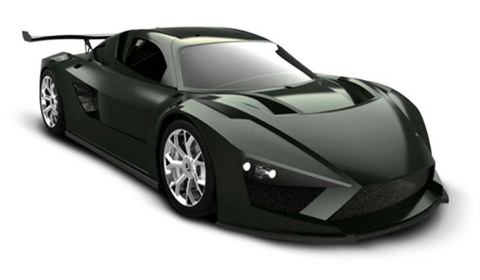 Ever heard of the Quimera AEGT? It is a new prototype claiming to be the "most powerful electric car on earth". The Spanish Quimera electric supercar was put through a test at the Motorland Aragon track in Spain.
The EV features a specific aerodynamic design, a carbon fiber monocoque chassis and a massive rear wing. The three electric motors produce a combined output of 700hp and more than 1,000Nm of torque. It enables the car to accelerate from 0-100km/h in three seconds, before hitting a top speed of 300km/h.
In addition, a second prototype is scheduled to hit the track in early 2012. The official unveiling of the Quimera AEGT is planned next September at Motorland.