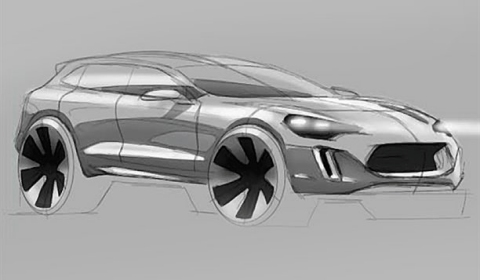 Britain's newest luxury car brand is named Eterniti Motors and it will be launched at next month's Frankfurt Motor Show, the IAA 2011.
The new luxury SUV crossover is shown in the early design sketch shown here. The SUV will be a rival to the Aston Martin Lagona and the upcoming Bentley SUV, and is expected to have a price tag of around £ 150,000.
A new luxury car brand is coming. A different kind of luxury car brand. A luxury car brand from London. Eterniti Motors.
Stay tuned for more in the upcoming weeks.