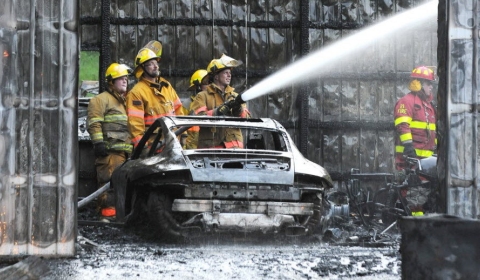 A residential garage in White Township was destroyed at the beginning of August after a Porsche 911 parked inside burst into flames. The local fire department received a call and spread to the garage. It took them half an hour to contain the blaze, which destroyed the car and the garage.
The sports car and the garage, which was not attached to the home, were total losses. The home was undamaged, and no one was reported injured.
The cause of the fire was a charger connected by the owner to the battery inside the 2006 Porsche Carrera. The owner Cynthia Hausamann, her husband and their two daughters had just returned from a week-long vacation to Long Beach Island, USA.
[Via Lehighvalleylive.com]