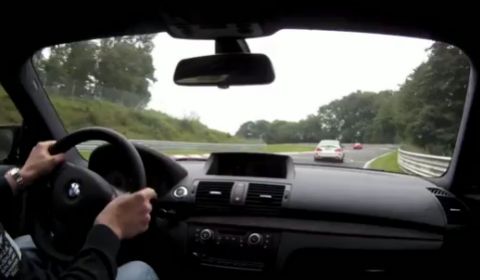 Our video of the day is this footage of a BMW M3 CSL being chased by a BMW 1-Series M Coupe at the Nurburgring Nordschleife.
The BMW M3 CSL is a Nurburgring track day car. The CSL has a roll cage, bigger brakes, lightweight exhaust, racing seats and runs on Pilotsport cup tires.
The time set was 8.15 with traffic and backing off throttle for an accident in the last part of the Green Hell. Without traffic and the accident under eight minutes must be possible.