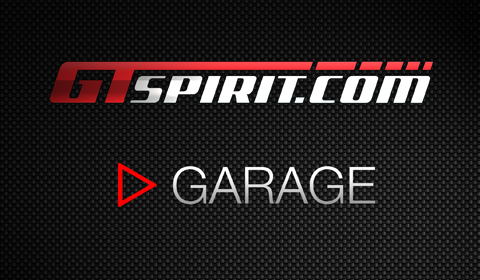 Our August 2011 update covers the latest steps of two projects in GTspirit Garage. The Garage offers an in-depth look into our project sports or luxury cars and the experience of owning, tuning and customizing a sports or luxury vehicle.
GTspirit is all about exclusive sport cars and in the garage you can follow the progress of our projects or projects by our partners. In July we added a new member to the Garage; a Mercedes-Benz C63 AMG, tuned with a "money no object" approach. The Automotive Connoisseur Group is the tuner of this particular AMG family member and an automotive shop specializing in high-end European cars, exotics and a select group of Japanese cars.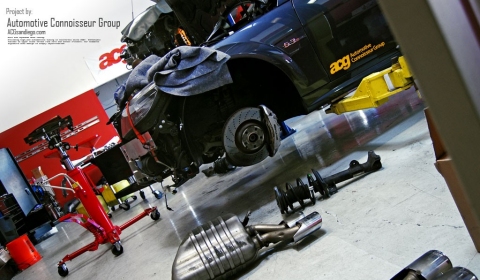 The guys at ACG reached update six in one month. Over the past weeks the engine tuning has started upping the power. Also numerous parts arrived like the new exhaust from Akrapovic, the Weistec supercharger and the interior carbon fiber parts. To follow the complete process of the Mercedes-Benz C63 AMG by the Automotive Connoisseur Group click here.
Our personal BMW 135i MR Edition received some upgrades in July. Firstly, a dyno run was done. The results were quite amazing. BMW communicates for the 135i engine (first generation) a horsepower of 302hp and a maximum torque of 400Nm to all its customers. Our white 135i had positive difference of 14% with respect to the horsepower and 18,75% plus to the maximum torque. The total outcome was 344hp at 6,500rpm and about 475Nm of maximum torque at 2,500rpm.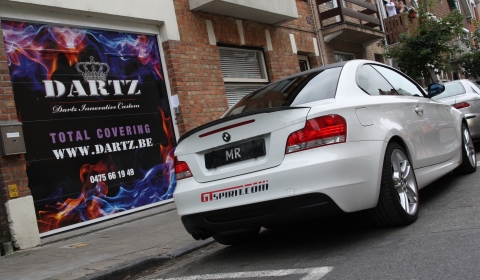 Secondly, we visited Dartz Belgium wrapping several parts on the Alpine White sports car. The roof, rear diffuser and both mirror caps got a carbon fiber wrap. The front grille was enhanced with a matt black wrap creating a darker front face. Finally both BMW logos were enhanced completely in style. The color mix of blue/white was changed to carbon/white, fitting the trim of the bimmer.
For more information of the BMW and pictures of the wrapping check out on the specific GTspirit Garage page.
Finally, we can report that one of the vehicles in our garage might leave us. GTspirit Ambassador David is planning to swap his white Audi R8 V10 Spyder for a 2012 Nissan GT-R. We keep you posted on his switch from the German sports car to Godzilla, but for the time being you can read his first experience with the 2012 R35 GT-R.