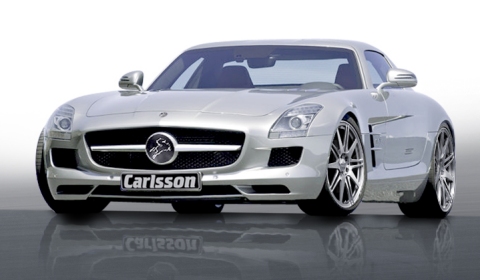 German tuner Carlsson has released three new parts for the Mercedes-Benz SLS AMG Coupe and Roadster. First of all, they now offer the world's first lift system that can lift both SLS AMG variants by 40 millimeters on both axles with a single touch of a button. The Carlsson Tronic lift system lowers the car to normal ride height at 80km/h. The kit can be combined with a coil-over suspension kit lowering the SLS AMG between 15 and 35mm.
The second offering for the AMG sports car is a new wheel sizing 9.5×21 at the front and 11×21 inch at the back. 20 inch versions are also available. The SLS alloy wheels are around 40 percent lighter than conventional cast wheels of comparable size.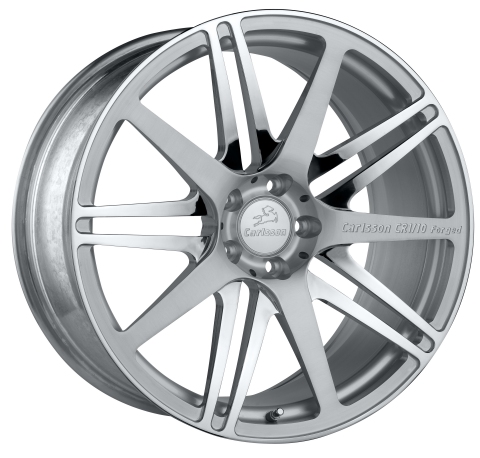 The final and third option is an interior upgrade using Carlsson exclusive Nappa leather fitted to the two seats, head restraints, dashboard, center console, center console, armrest, door panels and door handles. The color of the stitching and the piping is determined by the customer at no extra charge.
For information content Carlsson directly and ask for specific prices and interior combinations.