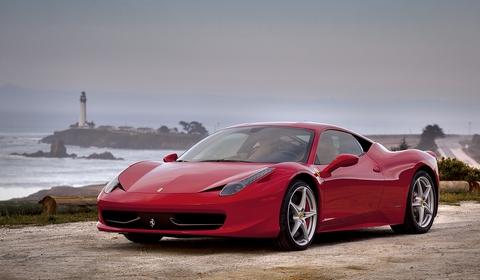 Ferrari recorded excellent financial results of the first six months of the year 2011. The total revenues were 1,080 million Euros (+19.6 percent) and 3,577 cars were delivered, an increase of 11.8 percent over the first half of 2010. These results come thanks to the success of the two 12-cylinder limited series – the 599 GTO and the SA Aperta – and the strong performance of the 8-cylinder models with the California and the 458 Italia.
With regard to sales, North America maintained its position as Ferrari's no. 1 market with 939 vehicles delivered during the six-month period, a leap of 23.2 percent versus 2010. Volumes were also higher in the Greater China region (Mainland China, Hong Kong and Taiwan) with 378 vehicles delivered in the first six months (+116 percent versus 2010). This performance means that the main Asian market is now Ferrari's second largest worldwide, overtaking Germany where volumes remained the same as last year with 337 cars delivered.
In the UK deliveries rose by over 50 percent up to 289 cars, while other nations are in line with the first half of 2010.