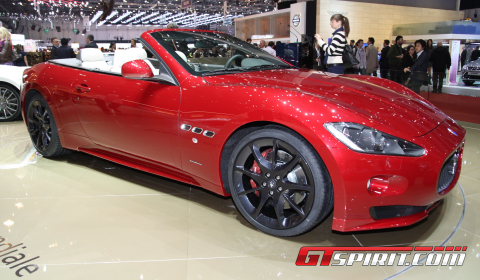 The 2011 Maserati GranCabrio Sport received a price tag. The upgraded four-seater luxury convertible comes with a refreshed black grill with integrated Maserati logo. The headlights have a black and white touch.
An extra 10hp brings the total output of the engine to 450 horses. The GranCabrio Sport engine creates a 510Nm of maximum torque, which means a plus of 20Nm. The extra power is derived to the streets through a slightly reviewed gearbox and an adapted Skyhook active-suspension system.
The retail price in the UK market starts at £ 102,615 (€ 116,000 or $ 167,000).