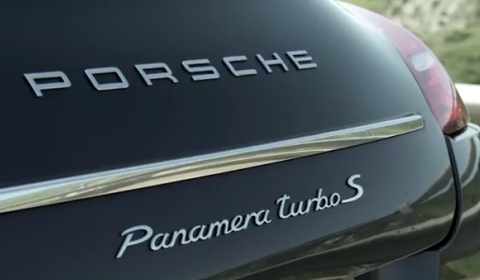 The Porsche Panamera Turbo S is the most powerful and fastest Panamera in the family of the German four-door saloon. The Turbo S offers additional power, more torque, several driving dynamics control systems and a fuel consumption, which remains at a similar level to the Panamera Turbo.
The 4.8 liter V8 biturbo delivers 550hp, an increase of ten percent or 50hp compared to the already powerful engine in the Panamera Turbo. The torque increased from 700 to 750Nm. In the Sport and Sport Plus mode of the standard Sport Chrono Package Turbo and during kick-down in normal mode, the eight cylinder engine delivers fully 800Nm with the overboost function.
The promotional video below gives an overview of the brand new Panamera Turbo S.