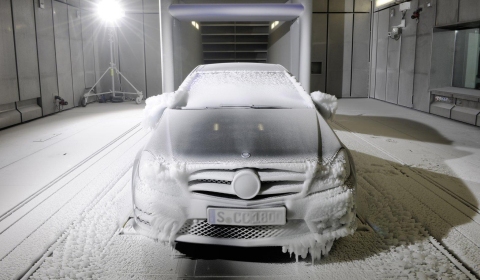 Mercedes-Benz has opened a new climatic wind tunnel at its Mercedes-Benz Technology Centre in southern Germany. The Stuttgart-based automaker will use the new hightech facility to test all their prototypes under different climate conditions.
The climatic wind tunnel is able to bring temperatures down to as low as minus 40 degrees Celsius and up to 40 degrees. It can produce snowstorms and winds of hurricane-speed of 200km/h.
An unique facility to test your every day cars or any of their AMG sports cars.