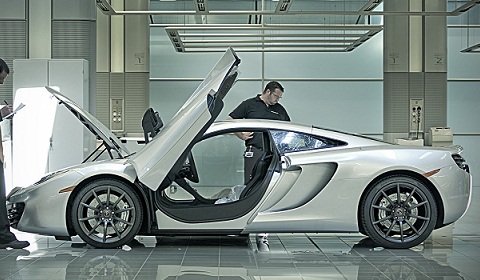 British super car manufacturer McLaren has responded to the feedback by customers, dealers and the automotive press. They have released a series of changes designed to improve the 12C's emotional connectivity with its driver.
According to Pistonheads, the list of modifications includes a new induction acoustic kit that channels noise through the bulkhead into the cabin. The new system will be fitted to all customer 12Cs. Additional extras include a lighter, more 'tactile' feel for the car's paddle gear shifts and modifications to the steering mounting points designed to improve the feel.
It is interesting to see the reaction speed of the UK car maker. It appears that all the bad press concerning the vehicle has let to the development of several new parts and new systems improving some of the characteristics of the sports car.
The first deliveries of the MP4-12C are expected to commence in two or three weeks.