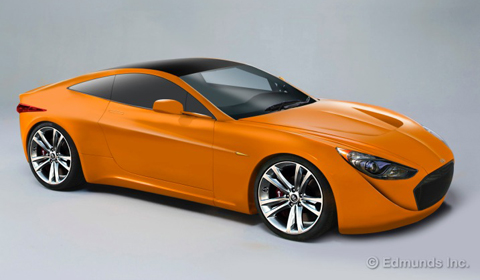 Rumors suggests that the Korean carmaker Hyundai is working on a supercar which will be powered by a V8.
According to Inside Line, these rumors suggests that the South Korean automaker, currently the world's fourth largest automaker, is working on a supercar that would cost between $ 80,000 and $ 100,000. The Hyundai coupé should rival the Chevrolet Corvette Z06, Nissan GT-R, Jaguar XK, BMW 650i, and the Porsche 911.
Both front- and mid-engine designs are being considered. The Korean supercar would be powered by the company's new all-aluminum 5.0 liter V8 which delivers 429 horsepower and 510Nm. This engine is currently being used in the Genesis R-Spec and Equus sedans.
If this supercar will be produced, the power of V8 will be delivered to the rear wheels. All-wheel drive is out of the question due to its costs and weight. Which transmission will be used is unknown, because Hyundai does not have any suitable transmission in their program. This implies a new transmission will be developed, but the question remains whether this will a manual or a automatic.
At this stage, this whole story is entirely based on rumors since no one has been able to confirm any of it. But it is promising that Hyundai's new partner, Kia will be introducing a rear-wheel drive sports car featuring the V8. So this rumor may not be as far-fetched as you think, especially considering the global ambitions of the Hyundai Motor Company.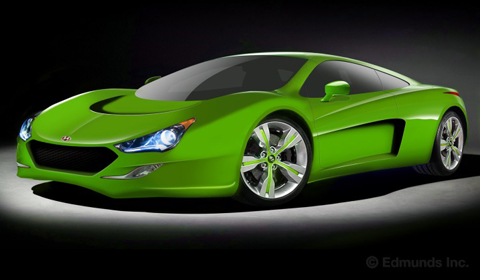 Note: these images are speculative
[Via Inside Line]