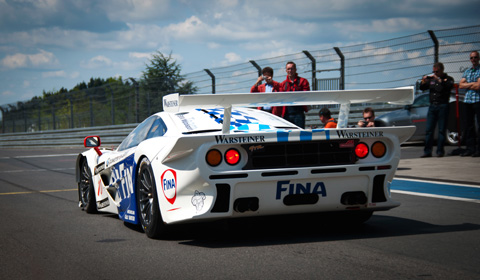 The Modena Trackdays organized by German Ferrari specialist Modena Motorsport were held on the 29th and 30th of June on the famous Nürburgring and featured a wide range of very exclusive and remarkable cars.
Started in 1993, the Modena Trackdays offers owners the opportunity to drive their cars on the racing track while the public is given the rare opportunity to see the cars in an informal setting.
Although Modena Motosport is specialized in Ferrari, these track days are open for to classic, exotic and racing cars from all manufacturers. Numerous supercars like the Audi A4 DTM, Audi R8 LMS, Ford GT40, Maserati MC12, McLaren F1 GTR Longtail and a Porsche 911 GT1 participated in this great event.