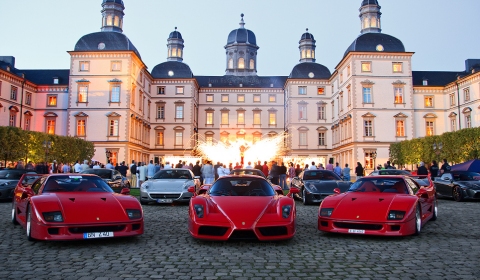 Uh yes, what shall we say? Probably, German photographer Jan E. was in the right place at the right moment. It was his very first time in front of an Enzo and as if this wasn't enough, two red F40 turned up.
For any petrol head this is an insane moment with the firework and lighting in the background. Jan wants to thank the Ferrari Club Germany and Ferrari Club Dubai who made the picture possible.
Check the Flickr photostream from Jan E. Photography right here.