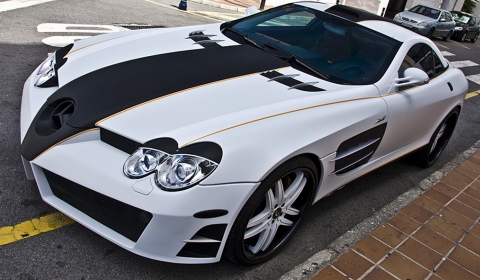 You have bad looking overkills and superb looking overkills, it is mainly taste deciding the final opinion on the looks of any of the cars we post in our overkill category. In this case it is the same thing all over again.
The Mercedes McLaren SLR shown here belongs to a Saudi Prince and it received some interesting changes to the exterior setup. The wheels, body kit, striping and color trim were changed. The inside looks quite standard.
The pictures were taken by a member of L4P in Puerto Banus, a marina located in the area of Nueva Andalucía, to the southwest of Marbella, Spain on the Costa del Sol.