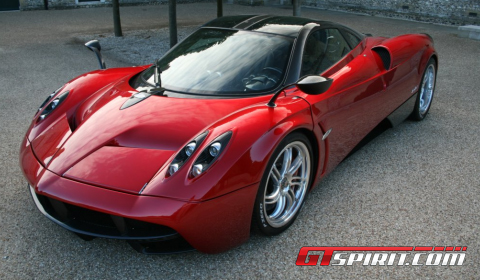 One of our photographers came across this red Pagani Huayra parked somewhere on the grounds of the Goodwood estate. The red 'however you pronounce it' Huayra was released at Geneve 2011 in March and Horacio Pagani took it to the UK car event last weekend.
In total two were transported from Italy to Great Britain. A beige-ish one was driven up the hill and parked in the supercar paddock, the second one was parked at a lonely spot somewhere in front of a house near one of the main roads surrounding Lord Marsh's estate.
In this color and with this light the vehicle looks stunning.
Update: Added a video from our partner Shmee150.