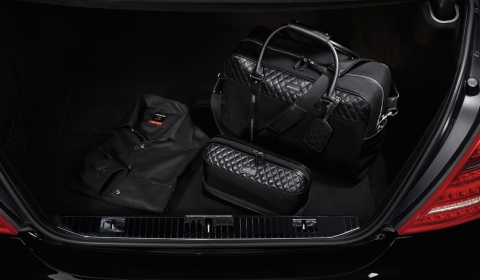 For those of you who are Mercedes-Benz and AMG fans the following items must seem tempting to get. The accessories line shown below features t-shirts with "bacteria-inhibiting carbon fibers", luggage that feature the same materials and other wearables.
Additionally, if you're a diecast collector, handcrafted models of AMG cars like the S65, CL65 and SLS AMG are available and made by top brands such as Kyosho and AutoArt.
The pricing of all these AMG accessories have not been revealed.