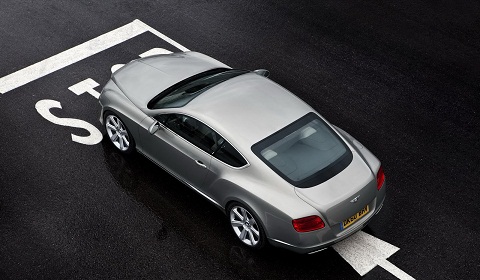 Bentley has confirmed that its global sales for the first half of 2011 have increased by twenty percent on the same period last year. 2,978 cars were delivered to customers in the first six months, the best start to a year by Bentley since 2008.
The surge in sales has been led by demand for Bentley's newly launched Continental GT and the popularity of the brand in China, where sales have increased by 57 percent on last year's figures. 680 cars have been sold in China, a new record for Bentley's fastest growing market.
Europe and the Americas have also performed strongly, according to the Brits. Europe has increased its sales by a quarter to 494 and the Americas up by 23 percent with 907 cars sold in the first half of 2011. The UK has continued its steady growth, up 6 percent with 533 cars sold, growth held back only by continuing low consumer confidence. However, Bentley continues to increase its market share in its home market.
Other regions have presented a more mixed picture with Asia-Pacific region down marginally – predominantly due to the decline in the Japanese market as a result of the recent tragic natural disaster – and the Middle East which has also declined slightly as a result of the ongoing political unrest.