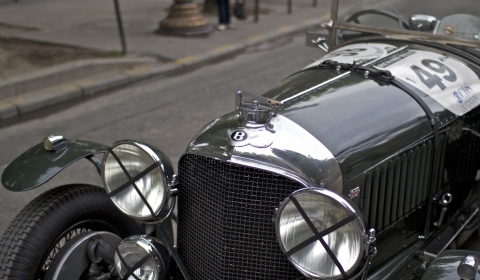 The Artcurial Motorcars sale of collectors' cars and automobilia on Monday 13 June 2011 was the second to be held at the team's headquarters in the heart of Paris and one of our readers, SCS, was there and filmed numerous exclusive vehicles when they rolled out of the private garage of the Hôtel Marcel Dassault on the Champs Elysées. The line-up included the Aston Martin DB6, Ferrari 275 GTB, Lamborghini Miura S, Bugatti Type 57, several classic Porsches, the Jaguar XJ220 and more.
The Jean Serre collection achieved high prices and realised $ 2.6m. Star of this collection, the 1968 Ferrari 275 GTB/4 Berlinetta Pininfarina, sold for $ 1.1m and the 1935 Hispano Suiza K6 cabriolet by Letourneur et Marchand changed hands for $ 653k. The dispersal of this collection paid tribute to a man who, in the aftermath of the war, searched out and preserved some very important cars.
Other highlights included the 1934 Bugatti Type 57 Coupé Ventoux which realized $ 451k, the stunning 1957 Mercedes 300 SL Roadster which sold for $ 759k, and the 1966 Aston Martin DB6 Vantage which made a world record price of $ 409k. The 1969 Lamborghini Miura S sold after the sale for $ 478k.