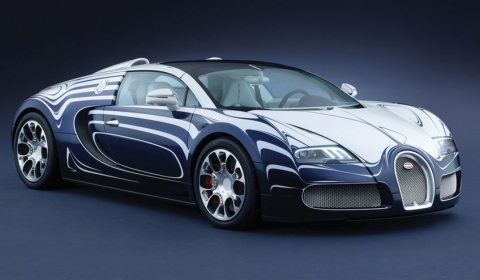 A new special edition Veyron has reached our front page. The Bugatti Veyron L'Or Blanc Special Edition is a brand new one-off Veyron Grand Sport.
The Bugatti Veyron 16.4 Grand Sport L'Or Blanc is developed in close cooperation with a German Porcelain factory. In its closed top setup with a transparent roof it reaches a top speed of 407km/h; with the roof removed a reduced maximum speed of 360km/h still makes the Grand Sport the fastest convertible in the world.
According to Bugatti, the Grand Sport L'Or Blanc has already been sold.
[Via Autoblog.nl]