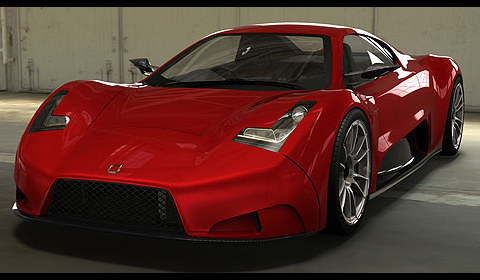 Australian supercar manufacturer Joss Development Limited has released a new rendering of their upcoming supercar. The Joss JP1 will be unveiled at the 2011 Australian International Motor Show in Melbourne which starts on July 1.
The Joss JP1 will weigh only 940kg, this low curb weight is achieved by a mix of composite honeycomb sub-frame and carbon fiber body. Joss has yet to reveal details of the engine, but the JP1 is believed to be powered by a 6.6 liter aluminium V8 which provides more than 500 horsepower. The Australian supercar will be able to accelerate from standstill to 100km/h in less than three seconds while the maximum speed is promised to be 360km/h.
Priced at more than $ 500,000 AUD ($ 520,440 USD / € 366,950) each, the Melbourne based company anticipates to manufacture as many as 25 cars a year.
[Via GoAuto]