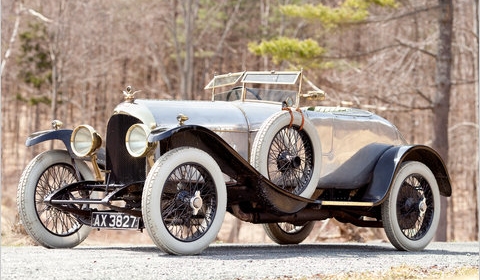 Classic cars have something special that will attract you or not. A world's first and oldest Bentley car is one of those following that statement. The Bentley pictured above was owned by Steve McQueen, and is being placed on the auction block by Gooding & Co. of Santa Monica, California during the Pebble Beach event in August.
The first production chassis no longer exists, while the second was retained by the factory. Chassis No. 3 was sold with little fanfare to the Welshman Ivor Llewelyn, who, incidentally, was the father of Desmond Llewelyn, the actor who played the long-suffering gadget maker "Q" in numerous James Bond films.
The 1921 3.0 liter Bentley is claimed to be the first Bentley ever to be delivered to a customer. Although Gooding & Co. has set a pre-auction estimate of $ 100,000 to $ 200,000, this classic Bentley is expected to do considerably better, because less storied 3-liter Bentleys might be expected to bring around $ 250,000.