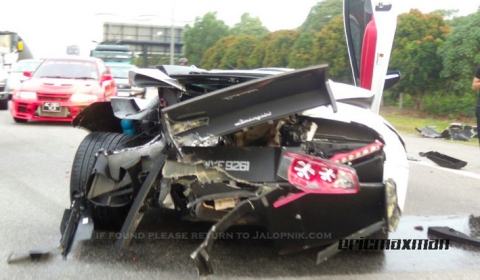 Via our friends at Jalopnik we came across this crash, which happened when two cars left the 2011 SuperGT race at the Sepang International Circuit in Malaysia on June 19.
The pictures shown here, do not give a clear view of what happened exactly between the BMW M5 and the Lamborghini Murcielago.
A Jalopnik reader was leaving the race when he saw the M5, with a female passenger in the car, being chased by the Murcielago. A few moments later both cars were knocked out, with the Lambo losing the most.