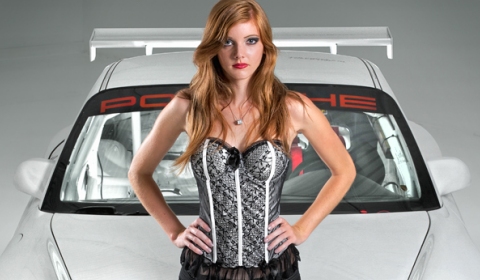 Professional photographer Nino Batista is back with a brand new series of photos showing a lovely girl positioned next to a sports car. This time it is Alicia Thill who was photographed next to a Porsche 911 GT3 Cup Racer.
Nino released three other photoshoots on our front page over the past weeks. You can check them out via this link.
The Porsche 911 GT3 Cup Racer is owned by a customer of Autodynamica Performance.