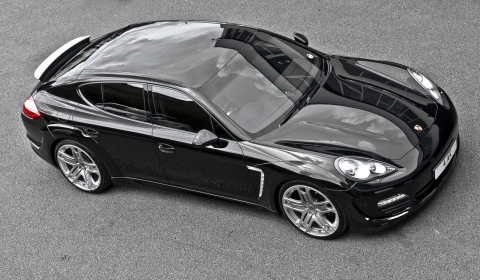 At beginning of this year Afzal Kahn introduced a program for the Porsche Panamera, which was not only visually changed but also sportier and more aggressive. Kahn latest dalliance with the Porsche Panamera results in a new styling package, which makes the car look much lower, longer and wider than the standard vehicle.
The Panamera's styling package consists of a ten piece wide-arch kit, rear roof spoiler, front and rear air dams, integrated front LED's with vents and RS-600 rims.
The interior has been upgraded to a higher level with a combination of leather, carbon and wood.