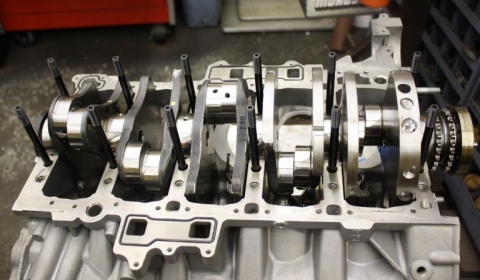 Chapter four of the Lamborghini Gallardo SE Twin-Turbo Project shares the last news from Bradan and show the remaining internal engine modifications.
Because the new engine internals are heavier then the OEM parts, weight had to be added to the crankshaft to keep the stock balance percentage. Weights are added to the crankshaft and welded in place. The journals will now be polished before final assembly.
A CAD program was developed to bore out the engine block to fit new iron sleeves. Once pressed into the block more machining is carried out for a perfect fit and surface. All hardware was replaced with a stud and bolt style for maximum clamping force.