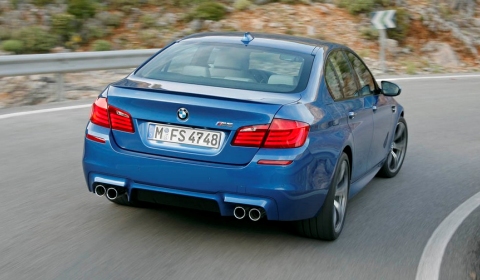 This is the fifth generation of the BMW M5 in action on a track in the South of Europe. The footage follows the official release last week and gives us a glimpse of what to expect at Goodwood 2011.
The brand new 2012 M5 luxury sedan is powered by a newly developed high-revving 4.4-liter V8 engine with M TwinPower Turbo package. According to the Germans from Munich, it is a perfect combination of a sports car and a business car.
But let's stop talking and watch the new BMW M car… If you want to see and know more click here.
BMW M5 F10 Photos: