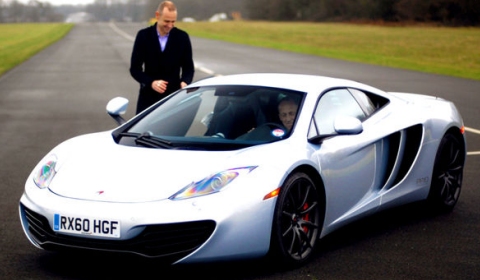 McLaren Automotive and the new MP4-12C are staring in a major new BBC series that begins tonight, Monday 20th June, at 21:00 GMT on BBC2.
'Made in Britain' hosted by Dragons' Den and Radio 4 Today programme host, Evan Davis, features the MP4-12C as an indicator of the sort of high-technology innovation, and McLaren as the sort of company, that will support economic growth in the UK. Evan Davis finds out just how good the new McLaren MP4-12C is as it gets put through its paces on a racetrack.
A trailer for the programme can be shown here, but only if you are from the UK.