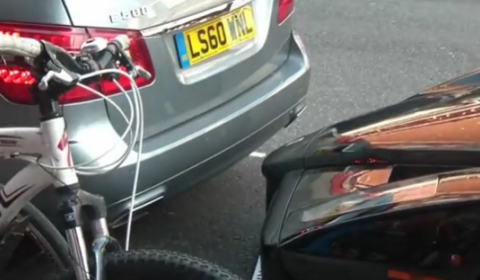 Did you ever park your car next to hypercar? No? In London you may have a chance to come across numerous exclusive supercars while parking your 'precious' station car or MPV.
Same happened to this person when he or she tried to park a Mercedes-Benz E-Class Wagon with parking sensors in front of a Ferrari Enzo. So what do you think? How close can this Mercedes get to the nose of this black Ferrari Enzo?
If you want to know the answer, check out the footage below.