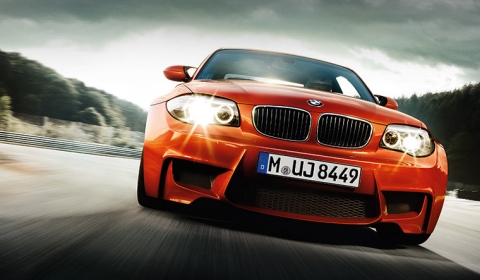 German magazine Sport Auto reports that they have lapped the 20km long Nurburgring Nordschleife in 8 minutes and 15 seconds. This time is three seconds slower than the 8:12 reported back in December.
Accoding to BMWblog, Horst von Saurma pushed the 1M to its limit and came out only 10 seconds slower than the M3 Coupe, but 7 seconds faster than the E46 M3. In comparison, an Audi TT-RS does the Green Hell in a time of 8:09 minutes.
Just a recap. The 1M Coupe comes with a six-in-line twin turbo engine creating 340bhp together with 450Nm of torque. The power is derived to the wheels via a manual six-speed clutch making a sprint from standstill to 100km/h (62mph) possible in just 4.9 seconds and reach a topspeed of 250km/h (156mph) in about 30 seconds.