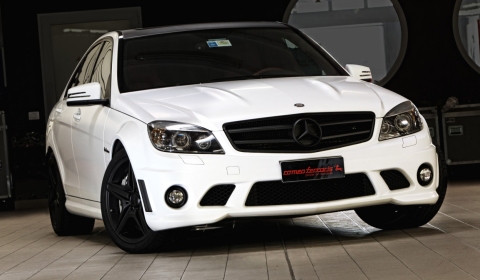 Italian tuner Romeo Ferraris is back with a new project based on a German car, even though they are known for tuning Italian cars. This time it is a Mercedes-Benz C63 AMG, called the WhiteStorm.
The package holds a full aero kit with front spoiler, five-spoke alloys in black, carbon fiber roof and spoiler, and a matte white paint job. The vehicle's powerplant includes an additional 79 horsepower up a total of 536 coming from the 6.2 liter V8 engine.
On the inside there is a two-tone red and black leather trim.