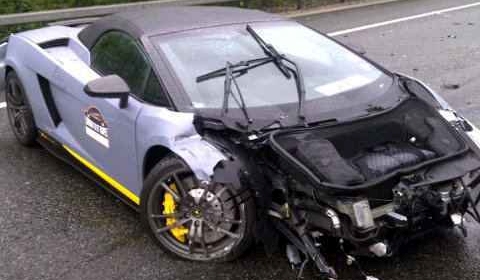 With huge sadness we have to bring you the following news. The very first Lamborghini LP570-4 Performante – one who has been regularly seen in London – has been crashed in an accident during the 2011 Dodgeball Rally. The accident happened somewhere in France.
We can confirm that the driver and passenger are ok and walked away from the accident without any major injuries.
Below you will see a video by our friend Shmee150 and of the sports car in its better days.