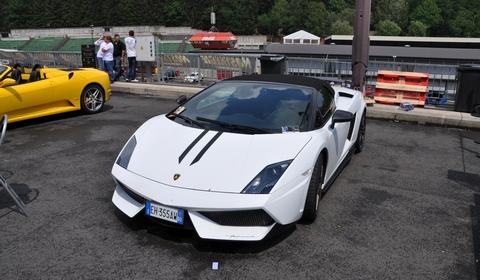 Last but not least, Lamborghini, was also present during Spa Italia. Although there was a smaller number of cars than Ferrari, still a nice line-up showed up.
Among the present Lamborghini models we spotted first and second generation Gallardos, both in Spyder and Coupé. Also three Superleggeras and one Spyder Performante.
There were four Murciélago LP640s, a Murciélago Roadster – the one we spotted before between the display cars on the Gumball 3000 grid and two Murciélago coupés of which one 40th anniversary edition.
Two Diablo SVs and one Miura SV turned up as well.