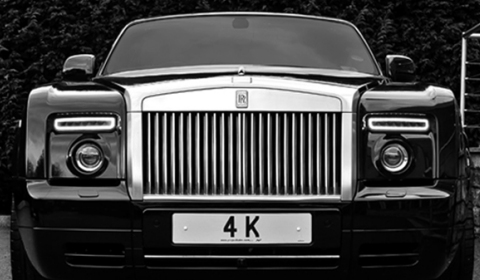 British designer Project Kahn has released its 2010 Rolls-Royce Phantom program. The refresh includes a shadow line finish with the extended contour immediately recognizable with a styling package consisting of clear side lights, shadow line finish, head light surrounds, window surrounds, rear light surrounds and under floor lighting.
Furthermore, through extensive research and stringent testing, Afzal Kahn and his team have developed bullet resistant glass. The new product has a reduced construction thicknesses, making the bullet resistant glass lighter than standard products on offer in the marketplace, with superior light transmission as an added bonus.
The 9.5 x 22-inch Kahn Silver Mist Rolls Royce wheels come with a meticulous diamond polish to each spoke keeping Rolls Royce's original emblazoned center.
Inside is a complete bespoke interior design service available to suit individual tastes.