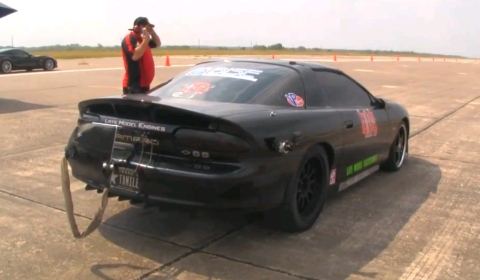 Have you ever seen a Camaro drift at 240mph? Check out the following clip of a drag racer going sideways right after it crossed the finish line. The driver named Josh did a great job of driving the car owned by Kelly Bise.
The day before this run the car caught on fire at 243mph and at the last Texas Mile the car had both rear tires go flat at 220mph.
In the end it was the fastest car of the May 2011 Texas Mile and the fastest Camaro in the world in a standing mile.