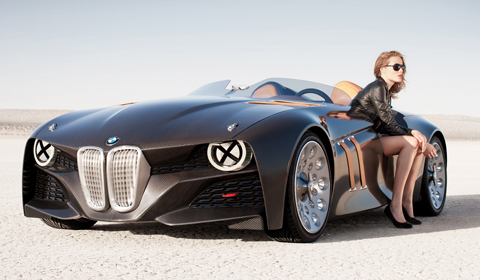 Last week at the Concorso d'Eleganza at Villa d'Este, BMW presented the 328 Hommage as a tribute to the classic sports car from the 1930s.
The BMW 328 is a sports car made by BMW between 1936 and 1940. To this day, the award-winning vehicle BMW 328 Touring Coupé still holds the record for the highest average speed on the Mille Miglia. To celebrate the 75th birthday of the legendary sports car the Bavarian carmaker unveiled the 328 Hommage at the Concourse near Lake Como.
The video below captures the 328 Hommage concept car in action. Centered around BMW Design and Christopher Wilson's photoshoot, we can see more details of this car.