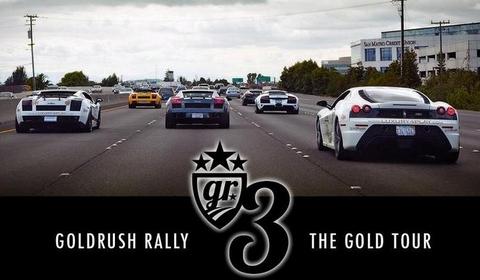 Today the participants of the Gumball 3000 have started the longest leg and at the same time the last leg of this years rally. Most of us are probably looking forward to the next rally and that'll be the thrid edition of the GoldRush Rally, a stunning road-trip organised by our friends from L4P.
Once again the organisers have released an update on their startgrid that starts to look better and better. With nine Lamborghinis, eight Ferraris, seven Porsches and several other supercars we can easily talk about a nicely filled grid. Special entrant is a Sportchassis 2pxl, wherefrom you can see a picture below. Rumours also go that three more of these monsters would enter the rally.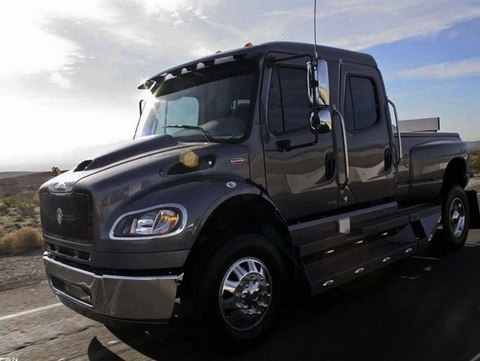 For now we can show a first set of pictures released by "Team Gloss-It", the same team who did the GR2KX in the "Dukes of Hazzard" Corvette ZO6.
We expect to see more cars, probably wrapped and stickered up, soon! Please stay tuned for more!
The (current) GoldRush3 Startgrid:
1. Liquid Assets – Mercedes-Benz S65 AMG
2. BC – Mansory BBi Panamera Turbo
3. BC – Lamborghini Gallardo Superleggera TT or Renntech SLR
4. Raw – Rawserati
5. Steve – Ferrari 458 Italia
6. Scott – Ferrari Scuderia
7. Jason – Maserati QuattroPorte
8. Ron – Lamborghini Murciélago
9. Seth – Nissan GTR
10. Blitzo – Lamborghini Murciélago
11. B&W – Ferrari 599 GTB
12. B&W – Ferrari 458 Italia
13. B&W – Rolls Royce Ghost
14. B&W – Mercedes-Benz Sprinter
15. Mohammed – Noble
16. Forgiato – tbd
17. BBI – tbd
18. Dan – Ferrari 430
19. Aston Martin DB9
20. Team Arab Money 1 – BMW M6
21. Team Arab Money 2 – Porsche
22. Team Arab Money 3 – Range Rover
23. Team Arab Money 4 – tbd
24. Platinum Motors – Maybach 62s
25. Grendel – Porsche 996 GT2
26. Jeff – Ferrari F430
27. Porsche Boxster S Special Edition
28. Nissan GTR
29. JP Logistics – …
30. Jason – Tbd
31. Mercedes-Benz SL55 AMG Wide Body
32. Tina – Audi S5
33. Eddy – Lamborghini Gallardo
34. Andrea – Ferrari 360 Modena
35. Andrew – Lamborghini Murcielago
36: Eric – BMW M3
37. Rich – Chevrolet Corvette ZO6
38. Jonas – Bentley
39. Sean – Tbd
40. Adam – Lamborghini Murciélago LP-640
41. Eric – Porsche 997 GT2
42. Lamborghini Gallardo Superleggera
43. Team Gloss It – Corevette ZO6
44. Sportchassis 2pxl
45. Lamborghini Murciélago LP640
46. Lamborghini Murciélago LP640
47. Porsche Cayenne Turbo
48. Maserati QuattroPorte